(The pups speaking) – Oh my sister and me we sweepy! We all day running and gweeting humans and we eats foodies on floor and bark at humans and and and……lots of petting yes yes! Do we has hairs? We sweepy now okay? My dad wants tell you a story now ok? It will help us sleep. Merry Christmas!
(Dad speaking) – Christmas is a wonderful time of year. A time for not only receiving, but of giving. It is fun to receive things. And I do like receiving. However, it is by far much more important to give. It is a time for family. A time to regroup and to focus on things that are really important.
It is a time for home and hearth and that warm glow that this time of year brings. I have many memories of Christmases in the past.This year I would like to bring you home for Christmas with me.
Christmas as always been my favorite time of the year. Not all of them were the best. However, most of them added a very special memory. I was born May the 12th, 1955. I don't really remember much about my first Christmas. Come now. I was just a little over 7 months old. Give me a break. It was over 60 years ago. It must have been good though. I always seemed to be very happy around Christmas time!
Christmases were always 2 days in our house. Christmas Eve we had a simple meal of cold cuts, baked beans, chips, potato salad. Then we got in the car and attended the Christmas Eve service at the Lakeview Baptist Church. In the early days we opened presents on Christmas morning. Later on, when my belief in Santa began to wane, we would open our gifts on Christmas Eve. This made the trip to church almost unbearable, as everyone knew what happened when we got back home. The presents! Yes! Yes! Yes!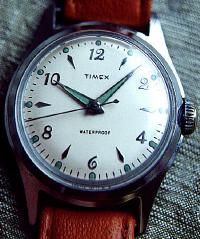 I remember one time I received my first wrist watch. It was early in the evening before we made our traditional trip to the Christmas Eve service. Dad saw I was excited. The excitement had been building for weeks now. These weeks of jingle bells. Reindeer hooves and Christmas stockings. So dad gave me a small package early. It was a Timex self winding wrist watch with hands that glowed. It made me very happy. I remember when Christmas Eve was winding down, and it was time for bed, climbing into bed and pulling the covers over my head and staring at the glowing hands on my watch until I drifted off to sleep.
The first Christmas I can really remember was Christmas of 1960. I was 5 years old. I was instructed Christmas Eve not to go out into the front room until they had got up. I was a good boy. I did what they said. They did not say that I could not come into their room and pester them to get up. As I recall, it did not take much pestering. They got up and we went into the living room. Oh my God! Where there only yesterday was only a tree that I had helped my mom decorate, were presents everywhere under the tree! And my stocking was stuffed to overflowing! I could hardly wait till we sat down for the opening! But first breakfast.
Mom called me over to the breakfast table and said "Hey Jim! Come look at this!" We had put out cookies and milk for Santa the previous evening and there on the breakfast table was the empty plate with crumbs on it, and the empty glass of milk! And on a chalk slate a note from Santa wishing me a Merry Christmas. This was proof positive that Santa really existed! Besides my mother would not lie to me about something so as important as Santa Claus!
At Christmas 1965 I was 10. I was scoping out the gifts that were appearing under the tree and decided that my mother was not getting the amount of gifts that she deserved. So I proceeded to gather up all of her cosmetics and wrapped them. This was about 1 week before Christmas. Mom could not figure out where all her stuff went! She found out on Christmas morning!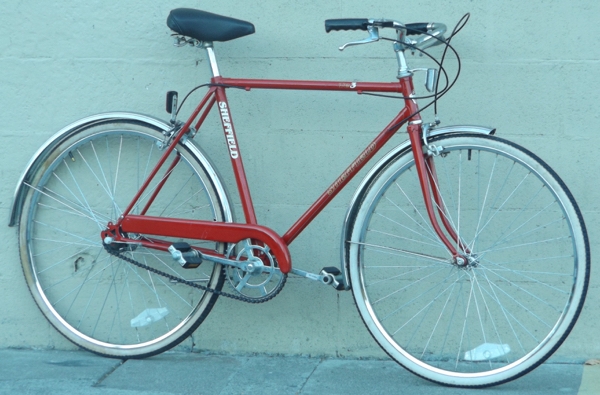 Christmas 1965 I received a 3 speed bicycle! It was all the rage and I rode it with such pride!
Christmas Eve 1968 was a very special Christmas Eve. It was when Apollo 8 orbited the moon. Mom dad and myself sat glued to the TV set and watched it unfold as we ate sardines and crackers.

Apollo 8 took 68 hours (almost three days) to travel the distance to the Moon. The crew orbited the Moon ten times over the course of twenty hours, during which they made a Christmas Eve television broadcast which they read the first ten verses from the book of Genesis. At the time, the broadcast was the most watched TV program ever.
Christmas 1972 I was working as a seasonal worker at K-Mart. It was the first time I had money of my own to buy Christmas gifts. I bought for my parents. A ice cream maker and some kitchen appliances.
Christmas 1976 I was in the navy and was going through a divorce. I had duty over the Christmas holiday and had to stay aboard the ship to stand watch. I tell you it was a grim Christmas. I did not want anything to do with Christmas that year. Until I attended a Christmas show presented on the ship. My Christmas spirit was renewed by the show.
Christmas 1977 I was still in the navy. The ship was in drydock in long beach California. I shared an appartment with one other sailor Fred and my friend a civilian named Andy. I decided to cook Christmas dinner for us all. We decided to stuff the Turkey with an ounce of good marijuana. We ate the Turkey and the stuffing and waited for the buzz to come on. It did after some time. I have never been so stoned in my life!
Christmas 1980 I was out of the navy and I bought my son a go cart. He was too little to reach the pedals so I built up the pedals with blocks of wood so he could reach them.
Christmas 1991 I was dating my current wife Susie. We both went out and bought an artificial tree and bought presents to go under it. It was a good Christmas indeed!
Christmas 1993 Susie was here with me and we were husband and wife. Our sons James and Mark received lots of presents and after they were all open both of them got into a box. My babies in a box!
Many more Christmases came and went. Each one added a special memory that I will remember all the rest of my life. That the cool thing about Christmas. One Christmas adds to the next. They are all cumulative.
So now it is Christmas 2019. My 64th Christmas. Wow. Christmases now are spent with grandchildren. We watch with great pleasure as they open each present selected with love and care.
It is my hope that all of you will cling to each Christmas memory.
The following is what I believe Christmas is all about.
C – Christ. Christ is what Christmas is all about is it not? After all Christ is in the word Christmas. The Christmas story is a beautiful story. That God sent a savior, his only son down to earth to save us from all the iniquity that we all face as mortals. And to make peace with our brothers and sisters. Some of us only make peace around this time of year. I wish we could keep this spirit of peace alive the whole year.
H – Home. Christmas to me is a time to be home with the woman I love very much. A time for home and hearth and that warm glow inside.
R – Rest. Christmas is a time for rest and regrouping. A time to recharge your batteries and make way for the new year.
I – Ice skating. I live in Florida now. However I was raised in Michigan. I have fond memories of heading out to the pond for a afternoon of ice skating.
S – Sleep. I get a lot of time off at Christmas time. Most of the time 12 to 14 days off in a row. I use this time to sleep in and get some rest.
T – Turkey. To me and my family Christmas means Turkey with all the fixings!
M – Memories. Christmas means memories of all the christmases from the past. All the memories of the people from Christmases past come flooding back to mind. It is a time to relive all the Christmases from your past. The good ones. The not so good ones. The sad ones and the happy ones!
A – Art. Christmas is a great time to enjoy the arts. Whether it be a Christmas live performance, or just staying at home to enjoy Christmas shows on the television. Or perhaps driving around the neighborhood and looking at all the Christmas lights!
S – Santa. Christmas means Santa! I have fond memories as a child believing in Santa claus. I remember waking up very early and heading out to the living room to find that Santa truly was here. To find the entry glass of milk and the crumbs left behind from the chocolate chip cookies left there for Santa. It is very easy as a child to believe in Santa Claus. It becomes harder and harder to believe as you get older. How is it possible to believe in a man that travels all over the worlds delivering toys to good boys and girls, and expect nothing in return. You don't have to believe in Santa. You will still get your presents. But you will not receive the joy that only comes from believing. At one point in my life I stopped believing. But I sure do now!
So this is what Christmas means to me. I am glad that you came home with me as I shared my very special Christmas memories.
Merry Merry Christmas everyone! And a happy New Year!
Peace on earth! James and Susie Culpepper